In a pee-filled pool with semen stained sheets is where I spent most of my summers growing up. At least between the ages of 9 and 12. My mum worked as a manager in a motel. Every day I went to work with her. The other managers all brought their kids to work too and we all spent our days swimming in the pool or watching TV in one of the unrented rooms. It wasn't all fun and games. Whenever housekeeping was short handed, we would clean rooms, wash sheets, and sweep the parking lot.
Then when the restaurant would close at 2 pm, we would all come inside for lunch. We could order whatever we wanted off the menu, but considering the oldest of us was 13, our lunches mostly consisted of chicken nuggets and french fries followed by chocolate cake. The six of us would gather around the big booth and wait anxiously for our gourmet lunch to be served. We all came from the "poor" part of town so eating "out" was a big deal to us. Not a word would be spoken between us as soon as the food was placed in front of us. We would gobble it down like we hadn't eaten in days. Our parents were firm believers in the 30 minute rule. You know the one. No swimming for 30 minutes after eating. So we would play pool and Ms. Pac Man until we were finally released from our prison of dry land.
Once 30 minutes had passed, we would race outside and jump right back into our home away from home. From a distance, I am sure we looked like a pack of untame children running wild, but reality was we were anything but. While we never spoke the words out loud, we all knew a responsibility that most children should never know. Whenever the little ones fell, we didn't run for our mothers. Us older ones picked them up, wiped their noses, kissed their boo-boos, and rocked them until some new shiny thing passed by and made them forget why they were crying in the first place. We took them to the bathroom, fed them when they were hungry, and sat with them til they went to sleep.
Eight hours a day six days a week, we were left to our own devices, but yet somehow we all managed to be "good" kids. We worked when we had to and played when we didn't. No complaints. No questions asked. When school started in the fall and our teachers asked how we spent our summer, all the hours of work would be forgotten and all we remembered was swimming and playing pool.

That was all that really mattered anyways.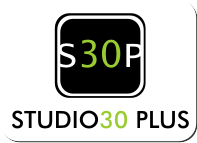 This is for a writing prompt from Studio 30+. The prompt was Hotel Stories. Motel/ hotel. Potayto/potahto. While I have many stories that are much more intense than this one, like the time I almost beat my father to death with a baseball bat in the motel parking lot in front of two police officers who had momentary blindness and saw nothing or how I met Bob Orwig from the movie
Platoon,
I decided to write about this instead. Mostly because even though my life was difficult, it was not all bad. Sometimes I need to remind myself of that.